Announcing the New MICT SETA CEO
Announcing the New MICT SETA CEO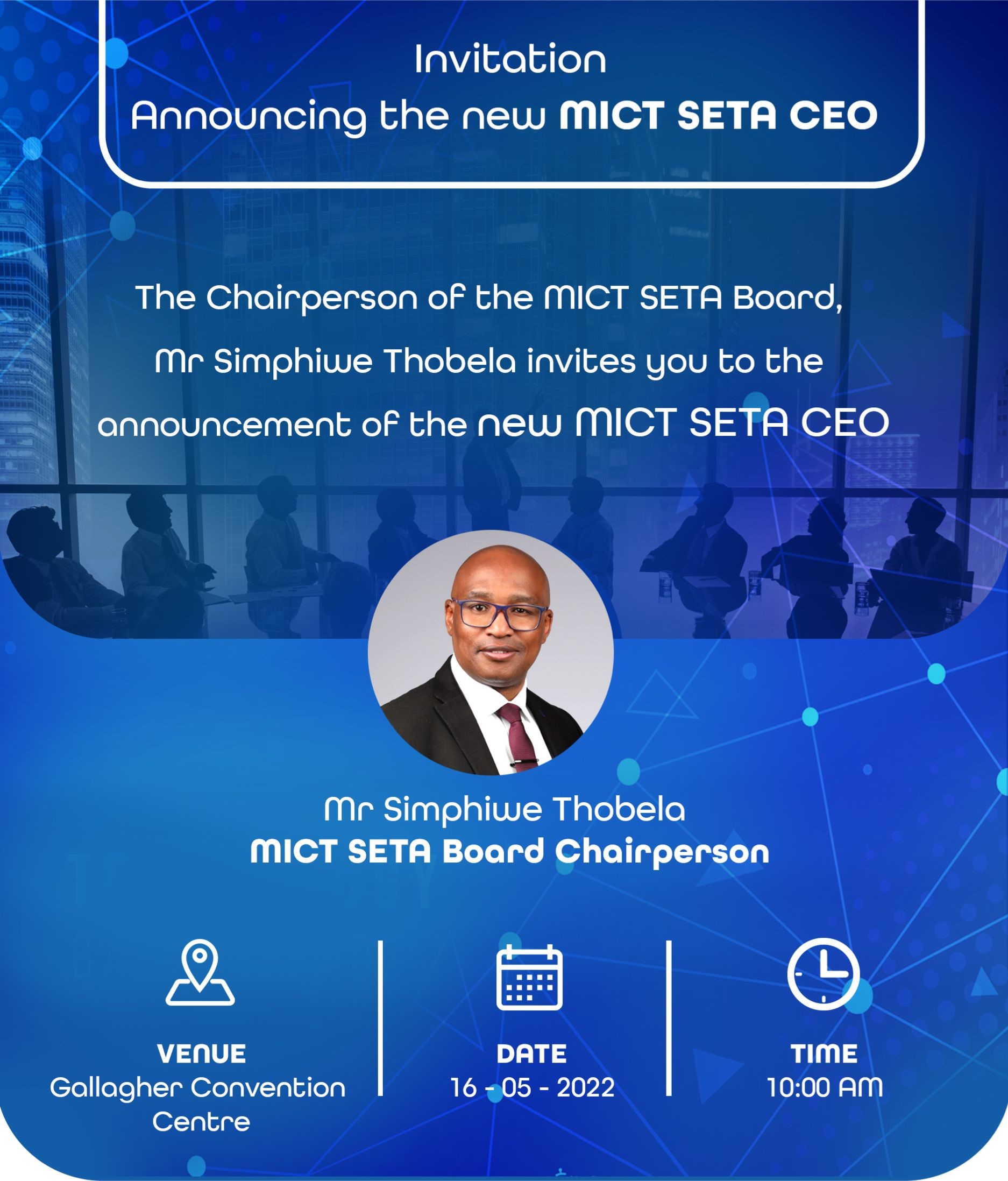 Dear Valued Stakeholders,
It is with pleasure that we announce the appointment of Mr Matome Madibana as the official CEO of the MICT SETA.
On behalf of the MICT SETA board, I cordially invite key stakeholders and members of the media to be present for the official announcement and welcoming event on May 16th, 2022 at Gallagher Convention Centre,10:00 am.
It is an honour to have Mr Madibana as the new CEO of the MICT SETA, and we look forward to seeing him champion forward the mission of supporting meaningful economic participation of our beneficiaries, for improved socio-economic levels.
All those who will be in attendance are required to RSVP ahead of the event on Friday, May 13th. Should you require more information, please do not hesitate to contact Xabiso Matshikiza (Xabiso.Matshikiza@mict.org.za).
We are looking forward to having you present to engage with the CEO and the board.
Yours sincerely,

Chairperson of the MICT SETA Board